The Immigration Lawyer Toronto at Bonilla Legal Services currently offers assistance with the following types of applications:

Temporary Applications
– Study Permits
– Work Permits
– Visitor Visas

Family Sponsorship Applications
– Spouse
– Partner
– Dependent children
Learn about who can be a sponsor, who you can sponsor, sponsor obligations, cost, steps, and processing time by e-mailing us at info@bonillalegalservices.ca.

Permanent Residence Applications

Citizenship Applications
Learn if you are eligible to apply for citizenship, the steps you need to take, cost and processing time by e-mailing us at info@bonillalegalservices.ca.

Please note: although some immigration applications may seem easy to navigate and complete, it could be risky to complete an application on your own as a small mistake can lead to your application being returned to you and this may cause long and unnecessary delays. In some cases, important information may be left out of an application package or the wrong information may be emphasized and as a result, the application may be rejected. This is why it is so important to consult a lawyer when completing an immigration application, at least to have your application reviewed before you submit it. In this way you can help ensure that your immigration application will be processed hassle free and your chances of success will be higher.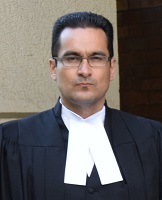 Barrister, Solicitor & Notary Public
Edgar Ramos, B.A. (Hons), J.D.
Edgar is a lawyer licensed in the province of Ontario, Canada who owns and operates Bonilla Legal Services.
Edgar earned his J.D. from the University of Ottawa, Faculty of Law, and graduated Summa Cum Laude from York University, where he double majored in Psychology and Criminology.
In law school and his articles Edgar focused primarily in family and immigration law and developed an excellent understanding of their practical and theoretical aspects.
Edgar is fluent in English and Spanish and is committed to completing your matter in the fastest and cheapest possible way.


Email us: info@bonillalegalservices.ca
Location: 20 Jane Street, Unit G
Toronto, Ontario, M6S 3Y2