Many documents need to be notarized to be valid. The Notary public Toronto at Bonilla Legal Services provides a variety of notary services, including:
– Certifying Copies of Documents
– Certifying the signing of documents
– Certifying the Swearing of Documents
– Drafting and notarizing Letters of Invitation (for Visitor Visa Applications)
– Drafting and notarizing Authorizations for Children Traveling Abroad
– Notarizing Statutory Declarations (i.e. Statutory Declarations of Common-law Unions)
– Notarizing Custodianship Declarations – Parents/Guardians for Minors Studying in Canada
– Drafting and commissioning Affidavits, Statutory Declarations and Custodianship Declarations
– Drafting and notarizing Powers of Attorney
– Drafting Wills
– Drafting, Certifying, Notarizing, Commissioning, Authenticating, and Legalizing Documents
These services can be provided in English and Spanish.
If you have any questions or you would like to learn more about these services, please contact us by e-mail at info@bonillalegalservices.ca.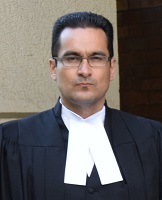 Barrister, Solicitor & Notary Public
Edgar Ramos, B.A. (Hons), J.D.
Edgar is a lawyer licensed in the province of Ontario, Canada who owns and operates Bonilla Legal Services.
Edgar earned his J.D. from the University of Ottawa, Faculty of Law, and graduated Summa Cum Laude from York University, where he double majored in Psychology and Criminology.
In law school and his articles Edgar focused primarily in family and immigration law and developed an excellent understanding of their practical and theoretical aspects.
Edgar is fluent in English and Spanish and is committed to completing your matter in the fastest and cheapest possible way.


Email us: info@bonillalegalservices.ca
Location: 20 Jane Street, Unit G
Toronto, Ontario, M6S 3Y2